BMW R 1250 GSA 19-22
SKU: JNM 369.0020-1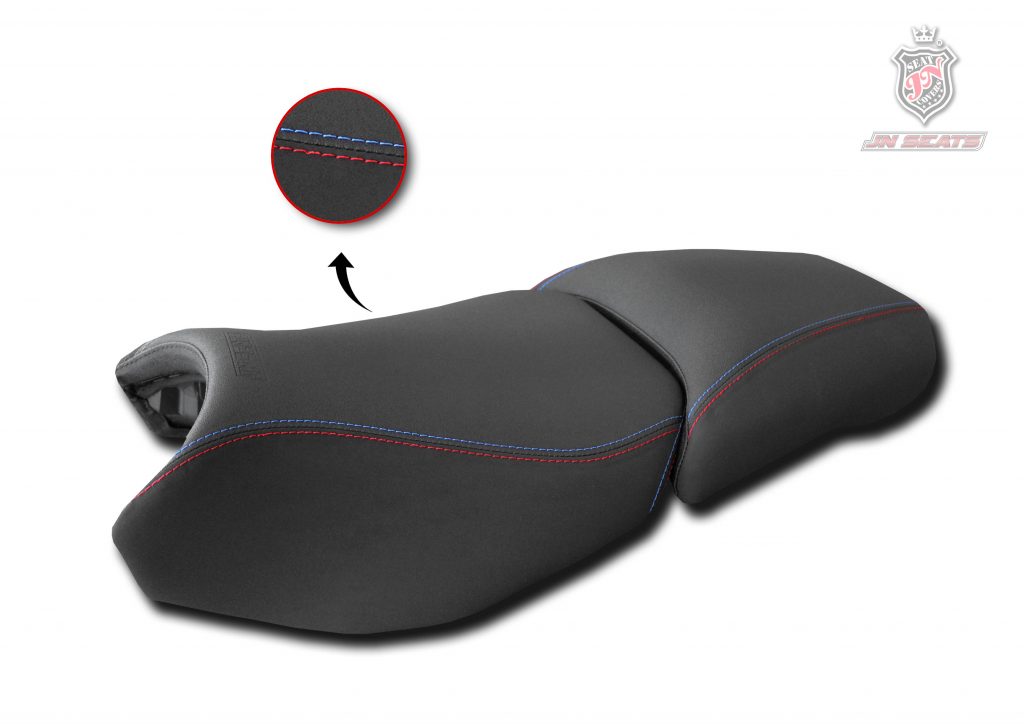 This model is exclusive JN Seatcovers and has copyright!
All logos submitted are provided and the responsibility of the customer.
Capas de banco
Antiderrapante areado preto.
Antiderrapante com aspeto camurça preto.
Costuras azul,  vermelho.
100% impermeável.
Banda elástica para agrafar.
Seat covers
Black sanded non slip.
 Black non slip with suede look.
Red,blue seams.
100% waterproof.
Elastic band fot stapling.
92€
Iva Incluido / Vat Included